COVID-19 UPDATE: Miami-Dade Transit has reduced and cut service countywide. Click on this alert to view up-to-date information on system changes.
Transit Treks
Description
The Riders Alliance Transit Treks will be a series of community outreach events where some of our team members ride on transit for a day to connect with the riders we represent right where they need us the most.
Communtiy Outreach is one of the three components that make up Riders Alliance (you can find out more about the other two by clicking here). We here at Riders Alliance believe that listening to our community is our most important responsibility in fighting for what Miami-Dade needs most.
Here are a list of the transit treks we have and will lead (click for their respective event page):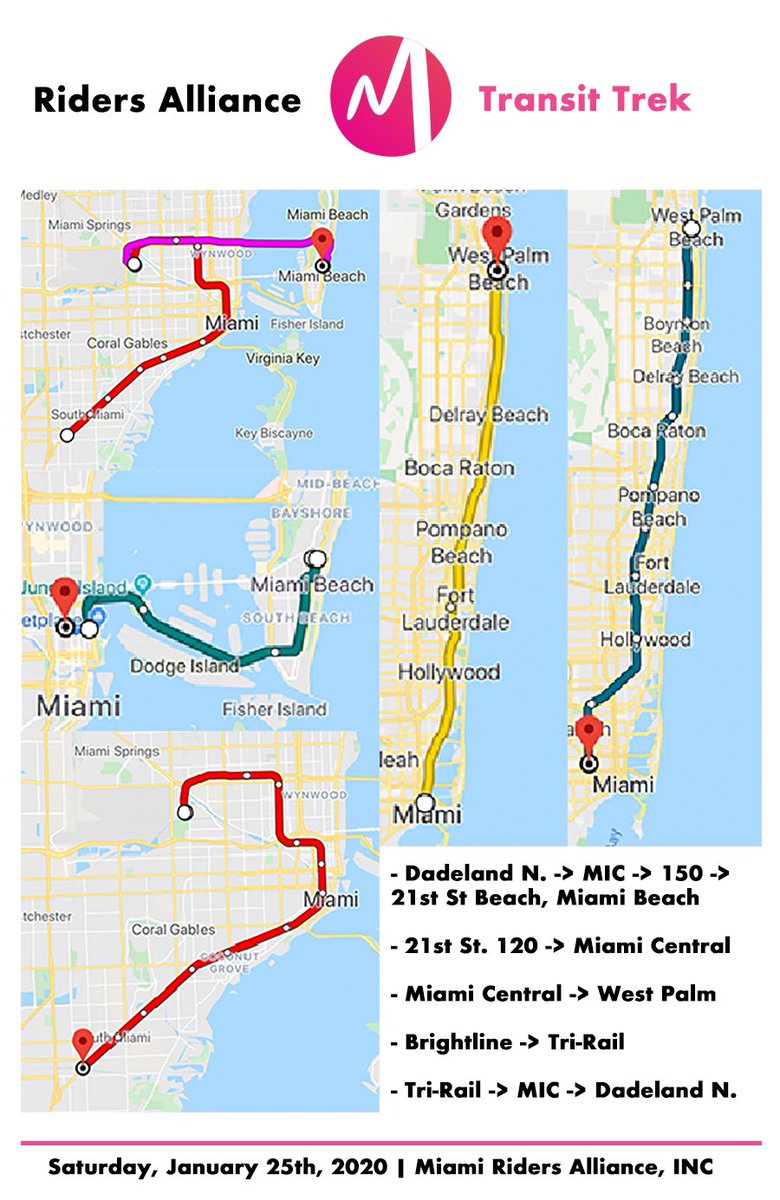 ---